Following recent new appointments and anticipated shakeups in China's security apparatus, the commanding officer of the People's Armed Police, Wang Ning, announced on Oct. 31 that the paramilitary force will now be directed mainly by the central authorities.
At a meeting held with the Chinese Communist Party's (CCP) rubber-stamp legislature, the National People's Congress, Wang Ning announced a draft proposal for reforms to the armed police force, including assuring that the command responsibility goes to the chairman of the Central Military Commission, who is regime leader Xi Jinping.
Previously, the 1.5 million-strong force in charge of civilian policing, fire rescue, and border defense was mainly in the hands of the Central Political and Legal Affairs Commission (known as "zhengfawei" in Chinese) and its local offices in each province—though on paper, it is under the jurisdiction of the State Council and the Central Military Commission.
Preventing A Political Coup
Under former CCP leader—and Xi's rival—Jiang Zemin, the Central Political and Legal Affairs Commission became an all-powerful CCP organ that oversaw all aspects of law enforcement in the country, including police, courts, and prisons. Even after Jiang stepped down from power, he continued to successfully appoint his allies to head the Commission.
With Wang's announcement, it signals Xi wants control in his hands. The armed police is especially crucial for Xi because they were once commanded by his political enemies to cause trouble.
Former head of the Central Political and Legal Affairs Commission Zhou Yongkang was a powerful crony of Jiang's. In February 2012, when the Chongqing police chief Wang Lijun fled to the U.S. Consulate in nearby Chengdu, Zhou commanded a large fleet of armed police to surround the consulate in an attempt to pressure it into releasing Wang. At the time, there were rumors that Wang planned to defect with i information about how his boss, the Chongqing Party chief Bo Xilai, planned to stage a coup to prevent Xi Jinping's rise to power at the leadership transition happening later that year.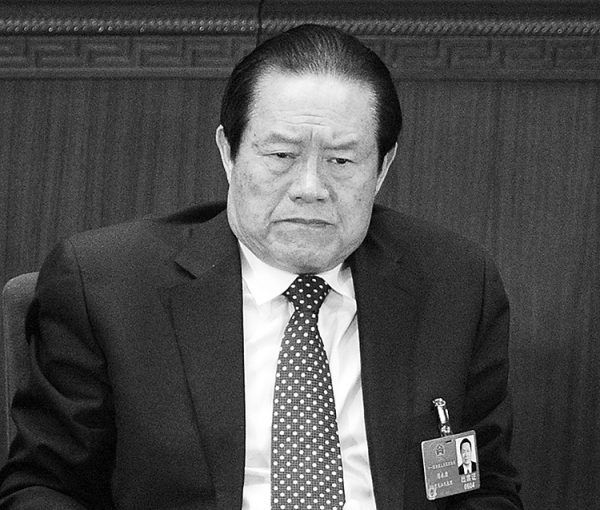 A month later, reports of gunshots and army vehicles on the streets of Beijing led many to believe Zhou was mobilizing armed police to stage a coup.
During the recent 19th National Congress, the regime also openly acknowledged that several Jiang faction officials had attempted a coup, naming Zhou, Bo, and others directly involved in "a plot to usurp power from the leadership of the party."
Xi has also routinely cleaned out Jiang loyalists from the armed police. From 2016 to 2017, more than half of the provincial leaders of armed police were replaced, while more than a dozen high-level officers have been placed under investigation for corruption. Xi is now taking it a step further by taking control himself and making sure a coup attempt won't happen again.
An Economic Coup
The Jiang faction also attempted to instigate a crisis by manipulating the Chinese stock market. In summer 2015, the Shanghai Stock Exchange saw A-shares lose a third of their value within a month.
The Epoch Times and the Taiwan-based Liberty Times both reported that Jiang faction officials in the China Securities Regulatory Commission manipulated securities in the market, leading to a nosedive in stock prices.
Chinese economist He Qinglian also explained how problems that accumulate within the shadow banking system in China can destabilize the economy and cause public dissatisfaction with the current regime. Such dissatisfaction could provide an opportunity for the Jiang faction to stage an "economic coup."
Xi has taken steps to try to remove the possibility of such economic disruption happening again.
The Jiang faction has nurtured many wealthy businessmen to become its allies. Chinese billionaire Xiao Jianhua was one of them, a so-called "white glove," a euphemism in Chinese for money launderers who help officials hide their money. Xiao also held incredible influence over the financial market by buying up controlling stakes in many firms and registering shell companies, which could have been leveraged to Jiang's advantage, He Qinglian said.
Earlier this year, Xiao was taken by police from his apartment in Hong Kong and held under investigation.
The CCP's anti-corruption watchdog organization, the Central Commission for Discipline Inspection, has recently set its targets on China's financial institutions, having replaced directors responsible for monitoring corruption at China's central bank and two state regulatory bodies.
Written by Annie Wu
Fang Xiao and Zhang Dun contributed to this report.
From: The Epoch Times